Hillside Cottage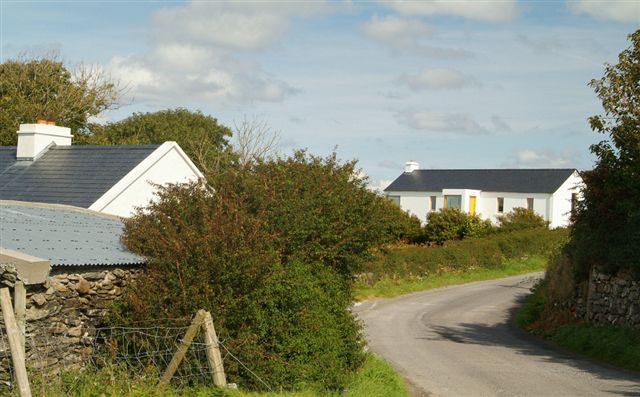 A stark dramatic landscape and the modest aspirations of the client helped to shape the simplicity of this house in Co. Mayo. The house is positioned to enjoy views over the rugged landscape, the sea and nearby islands. The house design is based on the traditional Irish cottage, with a long shallow plan and appropriate scale. A two bedroom brief for an individual occupier, allowed for a simple layout. It incorporates a triple aspect open plan living space to the left with a bedroom zone to the right. The architect reworked the traditional internalised porch to create an exterior entrance. The beautiful framed views combine with passive solar heating to create a physically warm inviting welcome.
Design Recognition:
2009 Kerry County Council - "Building a house in Rural Kerry Design Guidelines"
2006 RIAI Irish Architecture Awards – Exhibition
2005 "House" Magazine - Feature article
2005 Galway County Council - "Design Guidelines for the Single Rural House"
"the views are integral to the experience of living in the house. Once a view is disciplined by a window it is greatly intensified: it concentrates the view".